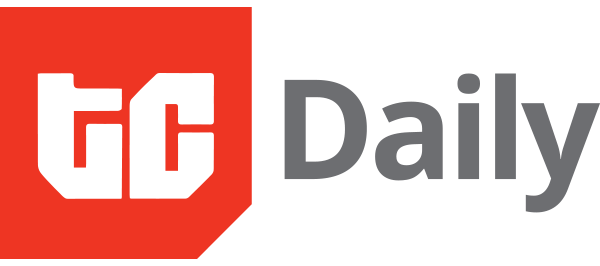 19 JULY, 2021
IN PARTNERSHIP WITH
Good morning ☀️ ️
Google is redesigning emojis to make them more universal and authentic. On mobile, emojis can sometimes be difficult to decipher so there'll be some changes to make them more noticeable. 
P.S Whose house are we turning up at for sallah 🐐🐂?
In today's edition:
Netflix's big gaming plans
Apple's new battery pack just made power banks cool again
Nigerian lawmakers want to slash PayTV prices
TC Insights: More players, lower prices
Netflix and thrills
When it comes to video content, Netflix has got it covered. There's a movie, a series and even documentaries, for every feeling.
From 2022, this just might apply to games too. 
Netflix Games?
Yes! With 208 million subscribers, and counting, the media company is looking to get ahead of the game by adding video games to its portfolio. 
On a global scale, the video game industry has a larger revenue than the film industry. In 2019, the film industry reached a $100 billion dollar mark, for the first time ever, while video games stood at $150 billion. Netflix is definitely game for a slice of this pie.
One thing I'm excited to see is how this translates on consoles. Netflix has already hinted that users may not have to pay extra to access these games but what consoles will the games be accessed on? Mobile? PC? Or should we be looking to get a whole new console, a Netflick ? 
Read more: Netflix is trying to beat competitors by adding video games.
PARTNER CONTENT
We're looking for an experienced Product Marketing Leader to help Paystack acquire, engage, and retain Africa's most ambitious businesses. Does this sound like you? Apply here →
Pay-As-You-Go isn't what people think it is
What it is
The Pay-As-You-Go (PAYG) billing model, also called Pay-As-You-Watch, only charges subscribers when they are actively consuming television content. It works through a two-way communication system that transmits content to consumers while allowing providers to determine when a subscriber is connected or not. 
It's what DSTV, StarTimes, and other PayTV services use in African countries like Nigeria, Congo, South Africa and others.
What's happening?
The Nigerian House of Representatives is pushing for the Federal government to slash PayTV prices, and implement PAYG. Their argument is that it'll boost competition and reduce the monopoly of content in the industry. 
This drive to implement PAYG is as a result of a House Committee report on the increase of subscription fees by digital broadcast providers.
What are they missing?
PAYG model isn't cheap(er) than current plans, not for digital satellite providers anyways. 
In October 2020, the CEO of Multichoice, John Ugbe, explained why the Pay-As-You-Go (PAYG) and Pay-Per-View (PPV) models aren't applicable in Nigeria. Most digital satellite providers operate a one-way communication system that transmits content to consumers only.
For PAYG to work, Ugbe explained, a global remodeling of the billing and technical structure of digital broadcasting has to happen. 
This doesn't translate to cheaper fees; it'll cost providers money to remodel, and so subscription fees will most likely be higher than what they presently are. 
Big Picture: The plan by the Nigerian house of representatives aims to help reduce the cost of PayTV services in the country through PAYG, but it doesn't seem to take into cognizance the barriers to implementing PAYG, or the costs involved. 
Read more: Nigerian lawmakers want to slash DSTV prices without clear path on Pay-As-You-Go
PARTNER CONTENT
Small business budget? Access affordable service and more on the FCMB Business Zone; a robust one-stop online platform that provides a wide range of services such as advisory, escrow, certified online learning, etc. to small and medium enterprises. Access it for free here.
QUIZ

PARTNER CONTENT
Job Description
Ajua is Africa's first Integrated Customer Experience (#IntergratedCX) company driving business growth and giving consumers options on the continent.
Ajua is searching for a competent Product Manager that has Experience as a manager of a top tier/premium quality Fintech product or a mobile app that was personally developed and scaled. One who is ambitious, experienced, energetic and highly talented Product Manager to take up the exciting role of pioneering growth and penetration in the Nigeria market.
Power banks are cool again!

TC INSIGHTS: more players, lower prices

If you had access to the internet anywhere in Africa 20 years ago, you were a member of the 4.5 million club.
Back then, Africa lagged behind the rest of the world in terms of internet users. Twenty years and 560 million users later, the gap has reduced. Although there's been significant progress, the work is far from done. Only 43% of Africans had access to the internet as at December 31st, 2020.
A large number of Africans access the internet via their smartphones. As of October 2020, the majority of web traffic in key African markets originated from mobile devices. In Nigeria, one of the African countries with the largest internet populations, 75% of web traffic was generated via smartphones and only 24% via PC devices. This is because mobile connections are cheaper and don't need the infrastructure required for desktop PCs with fixed-line internet connections.
Yet, mobile internet plans take a large chunk of the incomes of many African consumers. A mobile broadband subscription with at least 1.5 gigabytes (GB) of data costs around four times more in developing countries than in developed ones.Africans are charged an average of 7.1% of their monthly salary for a gigabyte (GB) of mobile data, more than 3 times the affordable amount according to a report by the Alliance for Affordable Internet (A4AI). 
To solve this, governments across Africa must formulate policies to increase competition in the mobile broadband market. Market competition is one of the important factors that influences the price of mobile data. Poor broadband policy that fails to create a healthy and competitive market costs users about $3.42 per GB according to the 2019 Affordability report. Breaking up a broadband monopoly can create a savings of up to $7.33 per GB for users. For instance, a decrease in the price of mobile internet to US$3.60 per month led to a 3.4% increase in adoption in Guinea-Bissau and about a 1% increase in Niger.
Given a choice between paying for expensive mobile internet plans and other basic necessities, many African consumers will go for the latter. If prices go down, the number of internet users will increase.
Get all our reports here and watch videos from our events. Got any research requests? Send them to us here.
TECHCABAL IS HIRING

Quiz Answer
Laser stands for Light Amplification by Stimulated Emission of Radiation
Written by – Timi Odueso
Edited by – Daniel Adeyemi