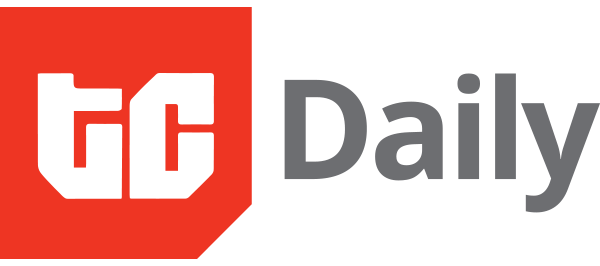 16 JULY, 2021
IN PARTNERSHIP WITH
Good morning ☀️ ️
Twitter is getting rid of Fleets. The stories feature was introduced to help lessen the anxiety that comes with having permanent posts but it seems everyone just uses the function to boost their tweets. 
They're working on something new, maybe the coveted edit button. 😅
In today's edition:
Ghana Chronicles
Quick Fire 🔥
Gokada's ticket to super app stardom
TC Insights: Funding Tracker
SEED Award winners announced, and they're all Africans
Ghana Chronicles
Everything that has a beginning has an end.
Yesterday was my last day in Accra, Ghana. I stayed indoors and followed up on a few conversations before heading for the airport.
I spoke to Daniela Kwegyir-Afful from the Fintech and Innovation office of the Bank of Ghana. After speaking to many companies it made sense to connect with the regulator. I also spoke to Eli Hini, Head of Mobile Financial Services for MTN Ghana. Mobile Money is a big deal in Ghana and MTN is the market leader with 17 million registered subscribers and over 200,00 agents across the country.
Size of cars

Why are there many 'small' cars in Ghana?
When my box couldn't fit into the non-existent boot of the Bolt ride I ordered to the airport, it reminded me of the first observation I made when I got into Ghana. Many of the cars used for taxi services are small.
In Lagos most Uber or Bolt drivers use a Toyota corolla or camry but here it's more of Toyota Vitz or Kia Picanto. Different drivers explained that the reason behind this is that the smaller cars are more fuel efficient. It makes me wonder whether they're more fuel efficient than the ones the drivers use in Lagos and why smaller cars aren't popular in Lagos.
Thank You!

It's been two weeks of meeting different people and companies. I've been impressed by the talent and efforts being put into the tech ecosystem. Looking forward to telling these stories and seeing more success stories from Ghana. 
Thank you to everyone who showed up, reached out or helped out in one or the other. I'm sure I'll still keep meeting more people and learning more about the tech ecosystem in Ghana.
Thank you Ghana your food has been kind to my neck that's started folding. 
Thank you and Goodbye Ghana. Till we meet again. Medaase and Akyire!
Quick Fire 🔥 with freda yawson
Explain your job to a five-year-old
I have two jobs, both of which have to do with making the world a better place by improving people's lives. With my first job, I help the government find solutions through research and policy. In my other job, through Innovate Ghana, I help young people come up with solutions using technology.
What's something you wish you knew earlier in your career/life?
To take nothing at face value! Sometimes you just don't know what you don't know. It's important that we take time to verify, validate and research the context of conversations, challenges, and solutions. Speaking to experts and people with diverse perspectives will give you a better picture of the challenge/solution.
What's the best advice you've ever received in your career?
One of my managers once told me, "Begin with the end in mind." Understand what your goals are, identify the type of people you want to be like, and don't be afraid to reach out.
What (singular) achievement are you most proud of?
My favorite Bruce Lee quote is: "Knowing is not enough, we must apply. Willing is not enough, we must do." It's been translating my engineering knowledge into practical useful experiences. I'm proud of the fact that Innovate Ghana has created an environment for young people to apply what they've learnt in school to change their communities. So far we've trained 300 students through our workshops and 650 through partnerships.
Tell us something you love doing that you're terrible at. And tell us something you're great at but don't enjoy doing
Go-Karting. I love racing but for some reason, I've never gotten on the top of the leaderboard, I'm always in the middle 😭. I also love playing soccer but I hate running.
Most people tell me that I'm good at organizing events and bringing people together but I don't enjoy the process. The administrative part of getting people together is a chore! At the end of the day, I enjoy getting my friends together and being part of a community.
What new ways of doing things will you keep from this past year?
My mum will laugh at me for this because my whole life she's been telling us [my siblings and I] to be cleaner. We always laughed at her for washing her hands 20 times a day. When Corona came, we all looked at her and said she was right. From that experience, it's being more attentive to health and cleanliness. In terms of tech, it's the discussion on using digital innovation to solve problems like education or even blood donation.
Freda Yawson is an engineer, policy advisor and entrepreneur who is passionate about using innovations in STEM to improve lives in Africa.
PARTNER CONTENT
We're looking for an experienced Product Marketing Leader to help Paystack acquire, engage, and retain Africa's most ambitious businesses. Does this sound like you? Apply here →
THE FUTURE OF COMMERCE

PARTNER CONTENT
Small business budget? Access affordable service and more on the FCMB Business Zone; a robust one-stop online platform that provides a wide range of services such as advisory, escrow, certified online learning, etc. to small and medium enterprises. Access it for free here.
Gokada's ticket to app stardom

PARTNER CONTENT
The international forex broker has a perfect idea. Stay grounded, get the best in class forex trading tutorials and ace financial freedom in the process.
Start your journey to mastery
here.
TC INSIGHTS: FUNDING TRACKER

This week, $25.1million of the $26.1million raised, 96%, went to Egyptian startups. Fintech unicorn Fawry led a $10m investment into another Egyptian startup: food discovery platform Elmenus. Luxor Capital and Marakez also participated in the round. 
The other deals for the week include:
Taager, an Egyptian social commerce startup, raised $6.4million from 4DX Ventures, Raed Ventures, Beco Capital, Breyer Capital, and some individual investors
PARTNER CONTENT
Job Description
Ajua is Africa's first Integrated Customer Experience (#IntergratedCX) company driving business growth and giving consumers options on the continent.
Ajua is searching for a competent Product Manager that has Experience as a manager of a top tier/premium quality Fintech product or a mobile app that was personally developed and scaled. One who is ambitious, experienced, energetic and highly talented Product Manager to take up the exciting role of pioneering growth and penetration in the Nigeria market.
SEED Awards winners announced and they're all Aricans!
The SEED Awards for Entrepreneurship in Sustainable Development is "an annual awards scheme designed to identify the most innovative and promising locally-led start-up eco-inclusive enterprises in developing and emerging economies."
With over 900+ applications across 9 countries including Indonesia, India, and Zimbabwe, this year's award winners were announced at the UN High-Level Political Forum on Sustainable Development. 
Eco-inclusive African startups from South Africa, Uganda, Ghana, Botswana, Malawi, and Zambia were announced as winners who will partake in SEED's one-year Accelerator programme.
The six startups are Regenize, Peec Energy, Wuchi Wami, Kalahari Honey, Eco-Gen, and JVL-YKMA Recycling Plant.
Read about their work here: Meet the SEED Award 2021 winners and runners-up
Written by – Daniel Adeyemi & Timi Odueso
Edited by – Daniel Adeyemi