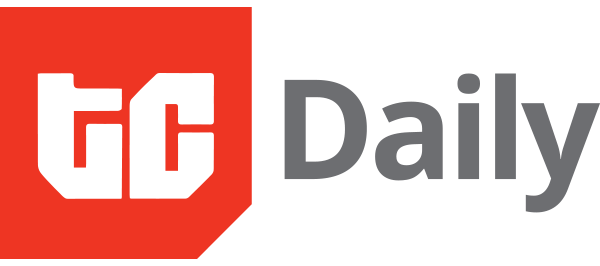 14 JULY, 2021
Good morning ☀️ ️
France has hit Google with a 500 million euro fine for refusing to comply with earlier orders to negotiate with news publishers on copyright issues. It seems like Google will eventually be doing what they were running away from in the first instance, paying news publishers.
In today's edition:
Ghana Chronicles
Flutterwave lands Visa and MTN Veteran
CBN releases guidelines for mobile money services
Egypt's Yodawy raises $7.5 million
Ghana Chronicles

It's my last week in Ghana and I'm wrapping up my visits. 
Yesterday, after a conversation with a friend from Nigeria about the eCommerce space, I compared the Jumia website for Ghana to that in Nigeria
As always there's a difference. I noticed they displayed the fact that people can return goods purchased on the homepage. In Ghana, the timeline for this is 15 days while in Nigeria it's seven days. I wonder why?
Impact Hub
I visited Glovo's Ghana office which occupies a section of the Impact Hub. The Spain-headquartered on-demand delivery platform which is present in 200 cities across the world launched four months ago in Ghana. Currently, there's a lot of marketing to create more awareness. Glovo is currently hiring in Nigeria, Ghana, Morocco, Uganda, and Tunisia, a hint of its expansion plans.
Since 2011, when the Wikimedian of the year award — an annual award that honors Wikipedia editors and other contributors to Wikimedia projects — was created, 3 Africans have won it. First "Demmy" from Nigeria in 2012, then Felix Nartey and Sandister Tei from Ghana in 2017 and 2020 respectively.
I met Sandister Tei today at the Hub.
Painting
Ben Enwonwu, Ibraham Mahama and Pablo Picasso are all shaking right now. I should auction this painting. I took a stab at painting with a friend and it turned out better than I expected!
PARTNER CONTENT
We're looking for an experienced Product Marketing Leader to help Paystack acquire, engage, and retain Africa's most ambitious businesses. Does this sound like you? Apply here →
FLUTTERWAVE HIRES EX-VISA AND MTN VETERAN TO LEAD ITS GOVERNMENT AFFAIRS

PARTNER CONTENT
Small business budget? Access affordable service and more on the FCMB Business Zone; a robust one-stop online platform that provides a wide range of services such as advisory, escrow, certified online learning, etc. to small and medium enterprises. Access it for free here.
MOBILE MONEY OPERATORS CAN ISSUE CARDS BUT NOT LOANS OR INSURANCE, CBN SAYS

Nigeria's apex bank has moved to improve the public's access to mobile money services in Nigeria.
A new framework
Released on the 9th of July, the Central Bank of Nigeria uploaded its Framework and Guidelines for Mobile Money Services to its website. The 40-page regulatory framework aims to help Nigerians access financial services and products through mobile money.
Sanctions
The new framework pushes forward consumer protection measures as well, compelling operators, in Section 18. (f), to resolve all customer complaints within forty-eight hours.
While the framework provides a list of sanctions against operators that fail to put these measures in place, it neglects to provide details on how consumers will be compensated when a sanction is evoked.
Who is concerned?
The framework regulates the activities of everyone involved in the mobile money ecosystem, from the mobile money operators to banks, telecommunications companies, agents, and consumers. 
It also lists permissible and non-permissible activities under its business rules, allowing mobile money operators to create wallets and even issue cards while prohibiting them from issuing insurance or accepting foreign deposits.
Read more: Mobile money operators can issue cards but not loans or insurance, CBN says
PARTNER CONTENT
How do you work your way up to mastery?
The international forex broker has a perfect idea. Stay grounded, get the best in class forex trading tutorials and ace financial freedom in the process.
Start your journey to mastery here.
WE'RE NOW ON GOOGLE NEWS

We've officially been recognized as a news source on Google News. 
As the largest news aggregator, Google News brings you stories based on your likes and interests. 
So basically, if you like what TechCabal does and you're interested in all the techy things we shine a light on, you'll be seeing a lot more from us on your page. 
Be the first to know when a post comes up:
All our posts will now come up on Google News when you search for news about us, certain keywords, or even our writers, but you can kick it up a notch and let your homepage do the work for you. 
Follow our publication and get notified when a new post pops up.
Here's how. 
Google us, no really, search for TechCabal on the Google News app, select the publication with our logo, and click on the star-shaped button on the upper right corner.
Or you can find us by clicking this link.
EGYPT'S YODAWY RAISES $7.5 MILLION SERIES B

Egyptian eHealth startup Yodawy has raised a US$7.5 million Series B funding round to help it expand its product offering and enter new markets.
Serving the healthcare ecosystem
Founded in 2018, Yodawy has introduced a benefits management platform for pharmacies that enables the entire healthcare ecosystem to serve a wider customer base, faster. 
The platform allows patients to have their medicine and products delivered, insurance companies automate approvals, and pharmacies boost their sales through e-commerce offerings. 
What next?
Already with over two million users on its platform, Yodawy plans to use the funding to introduce additional offerings for its growing network of benefactors, and expand into new markets. 
Read more: Egyptian eHealth startup Yodawy raises $7.5m Series B funding round
WE'RE HIRING!

We're hiring!
Curiosity, Imagination, and Ambition. These are three of the most important things we're looking for in TechCabal's Senior Editor and Senior Writer. 
We're looking for individuals who have a good understanding of tech and business in Africa to lead these roles. Everyone is invited, and applicants from a range of backgrounds, including consulting and literary backgrounds, are welcome.
Interested? Find out more here.
Written by – Michael Ajifowoke & Daniel Adeyemi
Edited by – Daniel Adeyemi