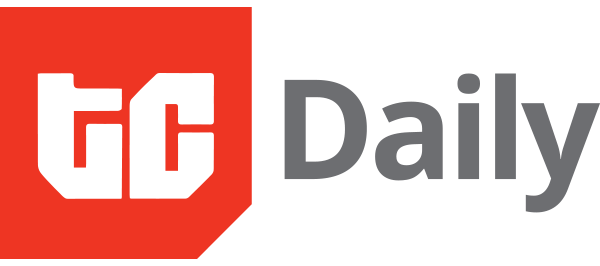 13 JULY, 2021
Good morning ☀️ ️
Twitter has appointed a Grievance Officer in India who will work with the government to apply the country's new digital rules. Looks like both parties have found a middle ground.
In today's edition:
Ghana Chronicles
Centre Stage
Telecom operators are trapped in Africa's internet shutdown
Flutterwave and nine others were denied tax holidays
Ghana Chronicles

Monday started off with a visit to Ato Bentsi-Enchill, a director at Black Adam Africa Capital Management. He helps foreign investors originate and conduct due diligence on potential targets for investment and enables African companies to build up their companies to access external financing. 
We had a good conversation which ended with a meal of Red red (beans porridge and plantain).
Food
That's rice balls and groundnut soup. Rice balls in Nigeria is called Tuwo shinkafa while in Ghana it's Omo Tuo. 
Uber
Can you spot the difference in these pictures?
The first image is the Uber app in Nigeria, while the second is the Uber app in Ghana.
Packages: People already use Uber to send and receive packages so Uber added the option to do that. The difference when you select the package option is that there are two steps before you can input the address. You first indicate whether you want to send or receive the package then you provide the other person's name and phone number. A good way to ensure that the sender/receiver doesn't forget to input important information.
Later in the day, I met up with Foster Akugri who wears many hats in the Ghanaian tech community. He's the founder/president of Hacklab Foundation and Manager of Stanbic Business Incubator, amongst many other things. Looking forward to Hacklab foundation expanding its good work to Nigeria and other African countries.
PARTNER CONTENT
We're looking for an experienced Product Marketing Leader to help Paystack acquire, engage, and retain Africa's most ambitious businesses. Does this sound like you? Apply here →
How Charlotte Bwana leads partnerships at Audiomack

PARTNER CONTENT
Small business budget? Access affordable service and more on the FCMB Business Zone; a robust one-stop online platform that provides a wide range of services such as advisory, escrow, certified online learning, etc. to small and medium enterprises. Access it for free here.
Telecom operators are trapped in Africa's internet shutdowns

There's finally something unifying many African countries and it's not our love for jollof rice, no matter the variant. 
Since 2020, at least 11 African countries have had their internet shutdown. From Ethiopia to Benin, Zimbabwe, Sudan and lately, Eswatini, governments all over the continent are restricting their citizens' access to the internet, and it's all thanks to critical opposition. 
It's undeniable that social media has its faults but in recent years in certain African nations, it's helped foster constructive conversations and criticisms on misgovernment. These oppositions have not been well received, and in some cases, they've resulted in a partial or complete shutdown of internet services which has in turn led to loss of lives and livelihood. 
Who's to blame?
Some say it's the government who gives the order that's to blame. 
Others point fingers at the implementers, telecom operators. If a governmental order is unconstitutional or unlawful, then it should be pretty easy for telecom operators to refuse its application, and challenge any sanctions to court, right?
Well it's not that simple, especially considering that most of the governments, in the first instance, employed autocratic powers and legal loopholes in enforcing the shutdowns. 
So is there any hope for telecom companies?
In Zimbabwe, Sudan, Togo and even Eswatini, courts have played a role in challenging the implementation of internet shutdowns. Telecom companies take one of the biggest hits when it comes to shutdowns and it's in their best interest to challenge actions that negatively affect their products and services. 
Read more: Telecom operators are trapped in Africa's internet shutdowns: Can they fight back?
PARTNER CONTENT
Unicorn Incubation Campus is looking for experienced front and back-end engineers to participate in the SoLoFunds Hackathon. Cash prizes and an opportunity to work with SoLoFunds are up for grabs. SoLoFunds is a marketplace that supplies short term funds and allows members access them for immediate use.
Register via https://bit.ly/SoLoFundsHackathon
FLUTTERWAVE AND NINE OTHERS DENIED TAX HOLIDAY

What days do tax holidays fall on and who gets them?
After I heard that Flutterwave and nine others didn't get a particular tax holiday, that question came to mind.
Tax holidays?
Tax holidays are incentive programs by governments that offer businesses a reduction in taxes. They are used to foster growth and investment in businesses or encourage sales for certain items. There are different tax holidays.
Which tax holiday are we referring to here?
The Pioneer Status Incentive.
In 1971, Nigeria established the Pioneer Status Incentive (PSI), a tax holiday that permits certain industries and businesses to bypass payment of corporate income tax for up to five years. 
For businesses to qualify for PSI, they have to belong to certain industries including Communication, Trade, Waste Management, and Financial Services. Applicants must also show that their businesses bring positive impact and that they have long-term assets worth ₦100 million.
Flutterwave fits the profile so why wasn't it allowed to take this tax holiday?
The Nigerian government, in a Nigerian Investment Promotion Commission (NIPC) report, explains that of the nine companies denied the tax holiday, five were rejected because their projects were incompatible with the scheme while Flutterwave was denied because it missed the submission window. Now that's quite a miss!
Written by – Daniel Adeyemi & Timi Odueso
Edited by – Daniel Adeyemi