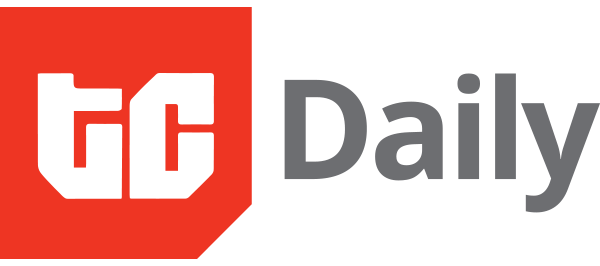 8 JULY, 2021
IN PARTNERSHIP WITH
Good morning ☀️ ️
"Instagram is no longer a photo sharing app…the number one reason people use Instagram [apart from research] is to be entertained."
– Adam Mosseri, head of Instagram
Heads up, Instagram is about to experiment with new features, especially showing you things from people you may not be following yet.
In today's edition:
Ghana Chronicles
How Lagos plans to reduce corruption behind traffic jams
Daystar Power secures $20 million from IFC
Tix closes six-figure pre-seed funding
Ghana Chronicles

What's with the hype about Mobile Money?
This question has been on my mind for a while. Almost everywhere I turn in Ghana, I see a sign that says you can pay with mobile money. I've always wondered why people can't just use their mobile banking app or USSD to pay.
Maybe it's because I've never had any cause to use mobile money even though it exists in Nigeria. I've just seen it as a great option for the unbanked.
To satisfy my curiosity, I asked around. Many people told me interbank transfers aren't as seamless in Ghana as they are in Nigeria. For instance, a friend told me that she can't transfer money from her Stanbic app to another bank, another told me his Fidelity bank app can do that but it's not seamless. 
A large number of people didn't even know what the bank app could do since they've never even used it. 
So for many people, the alternative is to go to the bank, queue up and perform the transaction. Sounds like stress.
I've always known mobile money was big in Ghana, but I never considered that it was partly because the other banking platforms didn't work as well as they should, compared to Nigeria. I doubt mobile money can gain a stronghold in Nigeria like it has in Ghana. I also doubt the banking platforms can displace mobile money in Ghana – but time will tell.
Drinks
Let's take a break from talking about different meals for a day.
At first I didn't think much about this sticker/stamp on top of drinks until I saw it many times. This is just the Ghanain government being deliberate about tax collection on drinks.
Breakfast 
Breakfast with Idris Bello of Lofty Inc and Moulaye Taboure of Afrikrea was quite a learning experience. Taboure shared the story of Afrikrea starting in 2015 in Abidjan, Côte d'Ivoire as a marketplace for African-based and inspired clothing, accessories, arts, and crafts. It has gone on to power commerce and exports in Africa.
Kosmos Innovation Center 
I visited Kosmos Innovation Center (KIC), a project by Kosmos Energy, an American upstream oil company, to incubate and fund agritech companies. It first started as a CSR program and is now a stand-alone entity. One thing that's obvious when you step into the big compound is the bold inscription, 'Fire in the belly.' A reminder that they want to work with founders and teams who have a powerful sense of ambition or determination. It'll be great to see many more energy companies investing in startups.
Claron Medical Centre
The last stop was at Claron Medical, where I got some insights into the healthcare space in Ghana.
PARTNER CONTENT
We're looking for an experienced Product Marketing Leader to help Paystack acquire, engage, and retain Africa's most ambitious businesses. Does this sound like you? Apply here →
Here's how Lagos plans to reduce corruption behind traffic jams

The irony of Lagos is that it's the smallest state in Nigeria by land area but arguably has the highest population in the country. This means there are a lot of vehicles moving on a few roads, causing traffic issues.
With this already a problem, you now have traffic violators who compound things. One impatient driver taking a wrong turn is enough to start an unending traffic jam. And in the rare occassions where they get caught by law enforcenment officers, they manage to get away with it by bribing the officers.
All that is about to change 
The Lagos State Transport Ministry on Wednesday revealed plans to deploy Traffic Management Solution (TMS) devices that will, among other things, enable traffic law violators to pay fines digitally.
What does the TMS do?
The TMS device looks like a point of sale (POS) machine and will be carried by personnel of relevant regulatory authorities overseeing transportation in the state: the Lagos State Traffic Management Authority (LASTMA) and Vehicle Inspection Office (VIO).
With the device, enforcement officials can capture traffic law violations in real-time as they occur. Officials will not be in harm's way and will not obstruct the easy flow of traffic. 
What happens when an offender is caught
An offender, after being issued a receipt, has two options: challenge the accusation at the Magistrate Court or pay the fine. Failure to do any of these could lead to the vehicle being impounded. 
But it's not about the money
The transport commissioner was quick to point out that the innovation is not geared towards improving revenue generation but to enhance transparency in the process of managing instances of traffic law violations in Lagos. 
Zoom out: This is a commendable effort by the Lagos State government to digitize its processes. We'll be watching to see how this will pan out. People tend to always find a way to circumvent due process. What stops officers from under-reporting instances of traffic violations or also demanding to be settled outside of the TSM?
Read more: Lagos rolls out digital devices to reduce corruption behind traffic jams
The Future of Commerce
Paxful's CEO, Ray Youssef will speak at the Future of Commerce holding on the 30th of July.
With over 6 million users and over 300 payment options, Paxful is one of the biggest crypto trading platforms in the world. At #TCFOC, Ray will be discussing the future of money and how cryptocurrency is changing consumer behaviour globally. He will also speak about what trends to be on the lookout for in the world of buying and selling, drawing from his 20 years as a serial entrepreneur.
Ray will speak alongside Tracey Turner – Executive Chairman/Founder, Copia Global; Lauren Cochran – MD, Blue Haven Initiative, Asad Naqvi – MD, Apis Partners and other top executives.
🔔 Sign up now for an opportunity to listen to and network with some of the biggest leaders in business and commerce.
🤝 If you would like to partner with us for this conference please send an email to favour@bigcabal.com
Daystar Power secures $20 million from IFC

Daystar Power, a provider of hybrid solar power solutions to businesses in West Africa, has secured a facility of $20 million from the International Finance Corporation (IFC).
The company, which started out in Nigeria, is now currently active in Ghana, Senegal, and Togo as well, with a representative office in Ivory Coast.
How's Daystar doing?
Daystar Power has 29 megawatts (MW) of installed solar power capacity to date. It plans to expand that capacity to 140MW by 2024, as well as grow its client base in the financial services, manufacturing and agricultural sectors.
What's next? The company had earlier revealed plans to raise $100 million in the next three years to finance its expansion across the region. The fund, which is a debt, will be raised through five rounds of $20 million each.
Read more: Nigeria's Daystar Power secures $20 million from IFC
Tix closes six-figure pre-seed funding

Tix, a self-service ticketing platform for event creators in Nigeria, has secured a six-figure pre-seed fund. The funding round was led by HoaQ, with participation from Microtraction and other investors.
Tix.Africa launched in 2019 to solve the challenges of ticketing live events in Lagos. In the past 12 months, it's gone on to adapt to the world of virtual events, adding features like Zoom integrations.
Big Picture: The new capital raised will be deployed to expand Tix Africa's development team, revamping its organizer mobile app, developing additional products, and launching Tix Pro – a paid version of Tix offered on a recurring subscription basis. The company also plans to scale operations to Kenya, Ghana, Uganda, and Egypt in the second half of 2021. 
Read more: Nigeria's ticketing startup, Tix.Africa, closes six-figure pre-seed funding
PARTNER CONTENT
Applications are now being accepted for Inclusive Fintech 50! IF50 provides key exposure for the most promising early-stage inclusive fintechs that have the potential to drive financial inclusion.
Learn more: https://bit.ly/IF50-2021
Lidya bank raises $8.3M

'Typically people come into Nigeria from other parts of the world but we've gone from Nigeria to other parts.'
That's the story of Nigerian fintech and lending startup Lidya which announced that it has completed its $8.3 million pre-Series B funding round.
How it started: Founded by Tunde Kehinde and Ercin Eksin, Lidya started as a digital SME lending platform in 2016. On the platform, businesses can create accounts and apply for loans ranging from $500 to $50,000, with decisions made within 24 hours. 
Lidya claims to use 100 data points to evaluate each applicant and build a credit score for them to assess credit risk. 
Expansion: In October 2019, Lidya announced that it had launched new lending operations in Poland and the Czech Republic. Since its activities formally kicked off six months after, Lidya claims to have disbursed over $3 million to SMEs in the two countries. To date, the company has disbursed over 25,000 loans and claims to have more than a 90% customer repeat rate. 
What's next: Lydia is looking to solidify its position in these three markets.
Read more: A year after expanding to Europe, Nigerian fintech Lidya raises $8.3M to scale lending operations
Written by – Daniel Adeyemi
Edited by – Edwin Madu