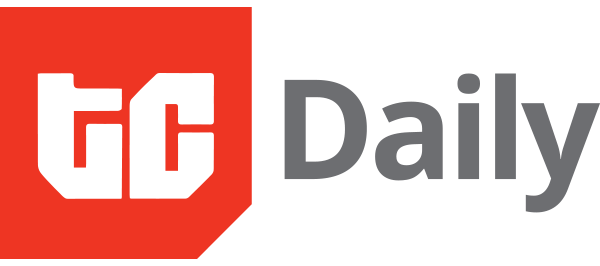 7 JULY, 2021
IN PARTNERSHIP WITH
Good morning ☀️ ️
Research out of Iceland has found that working fewer hours for the same pay led to improved well-being among workers, with no loss in productivity. In fact, in some places, workers were more productive after cutting back their hours.
Do you think this could work in your country? Let us know!
In today's edition:
TC Live: On partnerships in Fintech
Global semiconductor scarcity reaches Africa
Jeff Bezos steps down as Amazon CEO
Ghana Chronicles

Yesterday, started out early with me moderating a recorded panel session on Tech Investment in North Africa. Towards the end of the hour-long recording session, my internet data finished. During the day while I was looking into how 6.16 GB data finished within 2 days, another data plan finished despite my phone data tracker saying otherwise.
Moral lesson for me is that the internet in Ghana is more expensive with lesser options, compared to Nigeria.
Here are the data bundles for MTN Ghana:
Note: GHC 10 = $1.7
For instance, for the price of option 5 (GHC 10), I'll get a data plan in Nigeria that offers me 1.5 GB. I'm curious about why the next option after option 5 is forty times more expensive. Why do you get better value for money buying option 4 (GHC 3) than option 5? I'm told most people buy option 4 (GHC 3). How long does the plan last? A few hours I hear.
On the flip side, It might be more expensive with less options but the internet is stable and good. In Nigeria, irrespective of your data plan, you're still subject to an unstable internet. Makes me wonder if I'll trade my cheaper plans for better quality?
Food
I tried Fufu, light soup (It's like pepper soup without pepper) and fish. It tasted okay but my mind isn't used to it.
Innovation Hub
It was great meeting the folk at the Impact Hub, the spaces turned out to be bigger than I imagined.
Big Shout out to Kelechi Ofoegbu for inviting me over to visit and work from the hub. Also to James Erskine, who came out to help me with some introductions. I'm excited about the people I'll be meeting within the next few days.
To end my day, I attended the ATFUX (All Things Front-End & UX) event at the Impact Hub. It was really insightful and a great opportunity to meet different players in the tech community in Accra.
PARTNER CONTENT
We're looking for an experienced Product Marketing Leader to help Paystack acquire, engage, and retain Africa's most ambitious businesses. Does this sound like you? Apply here →
FINTECH PARTNERSHIPS ARE NOT SO HARD

PARTNER CONTENT
Applications are now being accepted for Inclusive Fintech 50! IF50 provides key exposure for the most promising early-stage inclusive fintechs that have the potential to drive financial inclusion.
Learn more: https://bit.ly/IF50-2021
THE GLOBAL CHIP SCARCITY IS AFFECTING AFRICA TOO

Africa, like much of the world, is experiencing price surges and shortages of electronic products amid a global shortage in semiconductors.
What's the shortage about?
Since last year, there has been a global scarcity of semiconductor chips, which is the brain within every electronic device in the world, and not only technology companies have suffered from it. Months into the crisis, at least 169 industries have been affected one way or the other, according to Goldman Sachs estimates.
Experts blame the issue on supply chain disruptions from the coronavirus pandemic, the trade war between U.S. and China, and drought in Taiwan, where the world's largest chipmaker is located.
How's it playing out in Africa?
Car manufacturers in Egypt have had to cut down on production due to a lack of electronic control units (ECUs) and in South Africa, over 20,000 people that signed up for a Fibre service are still waiting to be connected since February due to difficulties in getting crucial router components.
Distributors of Acer products said there's been a ripple effect across all industry verticals, leading to a shortage of laptops, tablets, printing and scanning equipment, and peripherals. Many stores run by Apple's authorised reseller, iStore, have reportedly experienced shortages in iPhone stock as well.
What's the way out?
Put simply, there's no immediate solution to the problem. Going by expert predictions, things will likely get even worse before they begin to get better. So for now, brace up while expecting prices of your favourite gadgets to go up as billions of tech products continue to fight over limited chips.
BEZOS LEAVES AMAZON CEO ROLE, 27 YEARS AND $203 BILLION LATER

On Monday, Jeff Bezos, the world's richest man with a net worth of about $203 billion, officially resigned from his position as the Chief Executive Officer of Amazon, the world's biggest e-commerce company.
From bookstore to digital conglomerate
Bezos' decision to resign from his role as Amazon CEO comes 27 years after he founded the company and on the back of an extraordinary run in charge. Originally set up as an online bookstore, Bezos successfully transformed the company into an online shopping and digital services juggernaut, also with an entertainment empire in its ranks.
Who takes over the trillion-dollar ship?
Andy Jassy, reportedly a close confidant of Bezos and former CEO of Amazon Web Services, is expected to replace Bezos as the new president and CEO of the $1.77 trillion giant. The new chief executive has been crucial in managing the cloud-computing business division that powers leading web portals like Netflix and many other companies and is one of Amazon's most profitable units.
What next for the billionaire?
Bezos is Amazon's biggest shareholder with a 10% stake valued at about $180 billion and will retain the executive chair at Amazon. He also plans to devote his time to other interests which include Blue Origin, the space flight company he founded as well as his charity organisations – the Bezos Day One Fund and the Bezos Earth Fund.
The Future of Commerce
Paxful's CEO, Ray Youssef will speak at the Future of Commerce holding on the 30th of July.
With over 6 million users and over 300 payment options, Paxful is one of the biggest crypto trading platforms in the world. At #TCFOC, Ray will be discussing the future of money and how cryptocurrency is changing consumer behaviour globally. He will also speak about what trends to be on the lookout for in the world of buying and selling, drawing from his 20 years as a serial entrepreneur.
Ray will speak alongside Tracey Turner – Executive Chairman/Founder, Copia Global; Lauren Cochran – MD, Blue Haven Initiative, Asad Naqvi – MD, Apis Partners and other top executives.
Sign up now for an opportunity to listen to and network with some of the biggest leaders in business and commerce.
We need you
We are working on something new 🕺🏿
As part of our mission to provide insights on the African Tech Industry, TC Insights is getting ready to launch something special. 
But first, we'd like a few patrons to test it out.
Fill out this survey for a chance to try out our new product!
PS: TechCabal's Parent company, Big Cabal Media is hiring for a Senior Sales Manager
Written by – Michael Ajifowoke
Edited by – Edwin Madu