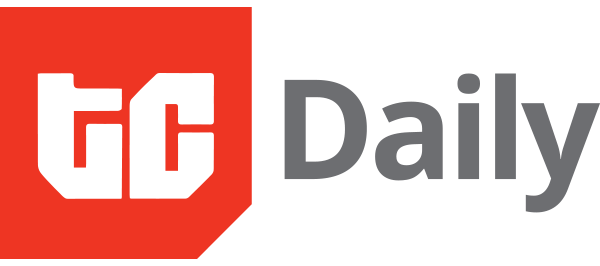 2 JULY, 2021
Good morning ☀️ ️
It seems Twitter is toying with the idea of a 'close friends' feature of their own that allows you decide if you want a tweet to be seen only by people in your 'trusted friends'. Is this a feature you'd like?
In today's edition:
Quick Fire 🔥
My Life In Tech
Kenya's internet taxes are going up… again
TC Insights: Funding Tracker
Quick Fire 🔥 with Mylène Flicka

Explain your job to a five-year-old
I help talented people become successful, by creating a network that gives them opportunities to grow and earn money doing what they love.
What's something you wish you knew earlier in your career/life?
I wish I knew how money works. I think it's the most important skill in our world. You need to develop the ability to fend for yourself, no matter the circumstances.
Too many creative young people cling to one way to make money, but there is so much more. The good news is that the internet is creating new ways of making a living and forging new paths.
What's the best advice you've ever received in your career?
Put your doubts into action.
What (singular) achievement are you most proud of?
Creating Irawo, a community that empowers thousands of young Africans to earn a living doing what they love.
I'm proud to see how this idea I had at 18 became a movement that reached millions of people, without any funding.
Tell us about something you love doing that you're terrible at
I'm terrible at drawing but I'm confident like Picasso when doing so. Who knows, maybe there is something there 😀
What's a trend in francophone Africa that we should be paying attention to?
The passion economy. Many tools are emerging to help young African monetise their unique skills online, without commoditisation. This is a major trend that will contribute to closing the unemployment gap.
Mylene Flicka is from Benin Republic. She is the founder of Irawo, which helps underserved talents transform their creativity into profitable businesses.
PARTNER CONTENT
We're looking for an experienced Product Marketing Leader to help Paystack acquire, engage, and retain Africa's most ambitious businesses. Does this sound like you? Apply here →
My Life In Tech: Faith Keza

PARTNER CONTENT
Applications are now being accepted for Inclusive Fintech 50! IF50 provides key exposure for the most promising early-stage inclusive fintechs that have the potential to drive financial inclusion.
Learn more: https://bit.ly/IF50-2021
Kenya's internet taxes are going up… again

Kenyans may start paying 20% tax on telephone and internet services.
Has it always been like this?
Not exactly. In 2018, the Kenyan government increased the excise duty on these services from 10% to 15%. Unfortunately but expectedly, that cost was passed on to customers who had to face an increase in the cost of mobile services.
What does this means for Kenyans? The new taxes were supposed to take effect on the 1st of July and they have already been met with heavy criticism.
With over 41 million mobile subscriptions, Kenya has a very connected population. Kenyans are already spending most of their income on airtime according to a study. This is very likely because a lot of services have been adopted on phones.
Zoom out: An increase in airtime fees will very likely impact mobile penetration across the country.
Read more: Cost of data, calls could go up if new tax amendment is passed
PARTNER CONTENT
Africa's leading rating agency, Global Credit Ratings (GCR) has upgraded the national scale long-term issuer rating of Nigeria's largest mobile network operator, MTN Nigeria Communications Plc (MTN Nigeria) to AAA and affirmed the national scale short-term rating of A1+, with a stable outlook.
These represent the highest possible long-term and short-term ratings on GCR's national rating scale and MTN Nigeria is the first mobile network operator in Nigeria to be accorded such ratings.
Read more about this here.
Event

Only one week remains before Fintech Week London kicks off on 12th of July. With virtual tickets available, this is your chance to learn more about fintech in London and the UK, but also an opportunity to hear from international speakers from Africa, the Middle East, Europe and beyond. Save 15% on your ticket with TechCabal15! For more info and to register go to https://fintechweek.london
As a user, there's probably at least one fintech app that you can't get enough of because of how smooth it was to sign up. One thing that's common to successful fintechs is the ease of their onboarding process. As a fintech, you've probably seen how effective great customer onboarding has been for your company's growth.
But not every fintech pays that much attention to providing a seamless experience for potential customers.
So how can you improve your onboarding process? One way is speed; the fintech industry is a fast-paced one, and customers easily get distracted by long, cumbersome processes. Another is clarity. Your onboarding process should be simple to grasp, or you may lose that potential customer.
Watch this video to learn more about how to significantly grow your fintech by simplifying your onboarding process.
Digital Identity Matters is brought to you in partnership with VerifyMe Nigeria.
TC Insights: Funding Tracker

This week, fintech startup, Zeepay, raised a $7.9million Series A round from Investisseurs & Partenaires, Absa Bank Ghana, ARK Holdings, Good Soil VC and First National Bank. This is the biggest deal secured by a Ghanaian startup this year.
The other deals for the week include:
That's all we've got this week!
Follow TC Insights on Twitter and LinkedIn for more updates on funding deals.
JOB OPPORTUNITIES
Every week TechCabal shares job opportunities in the African tech ecosystem.
See some more job opportunities here