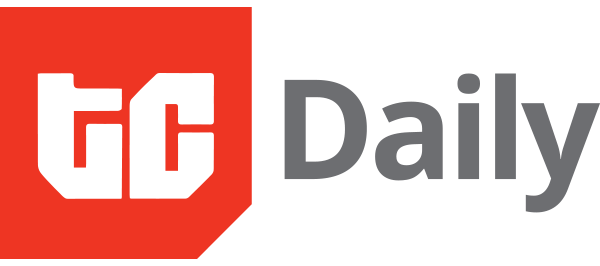 24 JUNE, 2021
IN PARTNERSHIP WITH
Good morning ☀️ ️
ECOWAS has issued a restraining order stopping the Nigerian government from unlawfully imposing sanctions, arresting, or prosecuting anyone still using Twitter in the country. 
Will the Nigerian government comply?
In today's edition:
My Life in Tech
Chaka receives SEC license for digital stock trading
Airtel Uganda separates Mobile Money unit from telecom business
South African Brothers vanish along with $3.6 Billion in Bitcoin
Jesse Forrester started an e-mobility company in Kenya after deciding against going to university

If you were to look at three different pictures of Jesse Forrester today, you will notice the same unmistakable red cap.
It was given to him by a dear friend. For him, it represents the people that have supported him.
His red cap has often gotten him mistaken as Nigerian, something he does not shy away from. But he never fails to remind people that the cap is actually from Tunisia in North Africa. 
Jesse grew up in Nairobi, Kenya. After high school, he travelled to South Africa where he finished his A-levels at the African Leadership Academy (ALA).
After ALA, Jesse took up a fellowship. It was his first stab at being employed and he quickly found that it was not something that he fancied. 
The idea of going to university didn't thrill him either. So he did something he'd always wanted to do – he started his own business.
Today, his company Mazi Mobility is backed by global venture builder, Satgana, and is aiming at implementing an electric vehicle ecosystem in Africa. To this end, they recently launched a new fleet of electric bodas or motorcycles.
In this week's edition of My Life in Tech, Edwin talks to Jesse Forrester who started an e-mobility company in Kenya after deciding against going to university
PARTNER CONTENT
Increase your online sales with a Paystack Storefront – a free, beautiful seller page that helps you bring creative ideas to life.
Chaka becomes the first startup to receive SEC license for digital stock trading in Nigeria
Airtel Uganda separates Mobile Money unit from telecom business

Yesterday, Airtel Uganda announced the separation of its Airtel Money unit from its telecom business. The latter will become a new company.
Why the separation?
It started in 2015 when a commercial high court ruled against five telcos — MTN, Warid, Uganda Telecom, Airtel, and Africell — operating mobile money in Uganda, saying that mobile money operations were illegal. 
The reason was that the companies were registered as telcos and not as financial institutions, which means the Bank of Uganda did not license them.
Zoom out: In Africa, separating mobile money units from telcos for 'better regulation' is becoming a trend. 
In 2015, Ghana broke up its telecommunication services from financial services, ensuring that all institutions offering the latter are regulated under the Banking Act, 2004 (Act 673).
The Kenya Information and Communication (Amendment) Bill 2019 is looking to do the same if approved. 
In 2020, the Central Bank of Nigeria (CBN) reportedly sent a circular to telecom companies, among other non-financial institutions, to apply for licences to become payment banks. 
Recently, MTN Uganda also promised to hand over its financial services and change its name from MTN MoMo to MTN Uganda Limited on June 1, 2021.
Read more: Airtel Money Separates From Airtel Uganda To Meet Regulatory Requirements 
South African Brothers Vanish along with $3.6 Billion in Bitcoin
This Friday!
This Friday, June 25th, Sterling Bank's CEO, Abubakar Suleiman will speak on TC Live. 
Abubakar will share his perspective on how fintechs can get the best value from partnering with banks and other big institutions.
He will be joined by Tosin Osibodu, CEO – Chaka; Elsa Muzzolini – CEO, Tomilola Majekodunmi – Co-founder/CEO, Bankly; Tayo Oviosu – Founder/CEO, Paga; and Robert Kotei – Operations Director for Africa at Ria Money Transfer.
The event will be moderated by Topsy Kola-Oyeneyin, Partner at McKinsey & Company.
It will be a practical and insightful discussion for fintech innovators, bank executives and other professionals in the financial sector. Even if you don't belong to this category but are enthusiastic about Africa's financial sector, you should still totally join in.
Register now: http://bit.ly/tclivejune25
This event is brought to you in partnership withChaka. It will also offer expert insights from McKinsey & Company.
Note: By clicking on the registration link for this event, you've indicated interest in the event and will get an invite to attend. To opt-out, please ignore the invite.
Written by – Daniel Adeyemi
Edited by – Edwin Madu