TC Insights
Hashtags for the voiceless
On the first day of the year 2012, Nigerians woke up to the news that fuel subsidy had been removed. The official price of petrol had gone up by 116%. The next day, Twitter users voiced their displeasures using the #OccupyNigeria hashtag as a rallying point.
This online advocacy spilled onto the streets and a movement was born.
Online advocacy via Twitter has become a very powerful tool for holding the government accountable in Nigeria. They've generally helped grab the government's attention in a democratic nation where dissent and criticism are seen as disloyal and met with force.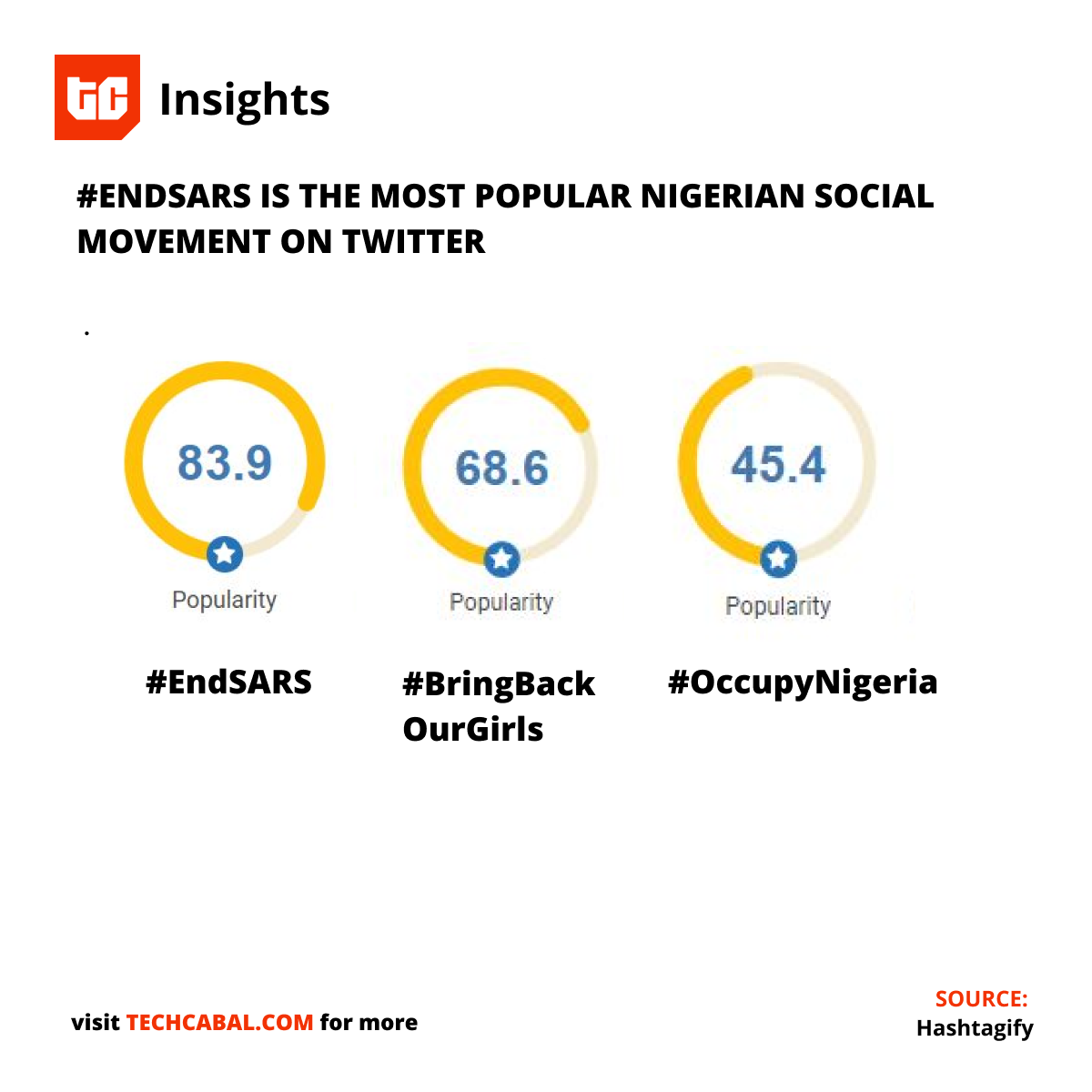 Mobolaji Adebayo/TC Insights
In the case of #OccupyNigeria, the combined efforts of the protesters – offline and online – disrupted economic activities across the country. In the end, the government reduced fuel prices by 30%.
On April 14th, 2014, another tragedy happened and a Twitter hashtag proved once again useful for getting the government to act. Over 200 schoolgirls were kidnapped from a school in Chibok, in northeast Nigeria. With the government taking too long to respond, #BringBackOurGirls, arguably the most popular trend of all time on Twitter in Nigeria, was born.
Shortly after, the online protests went offline around the world. World leaders, celebrities and international organisations joined the campaign. 107 of the missing girls have been found.
Around that time, the major opposition party APC had begun harnessing the power of social media, particularly Twitter to gain support for its campaign. It proved instrumental in their success at the general elections.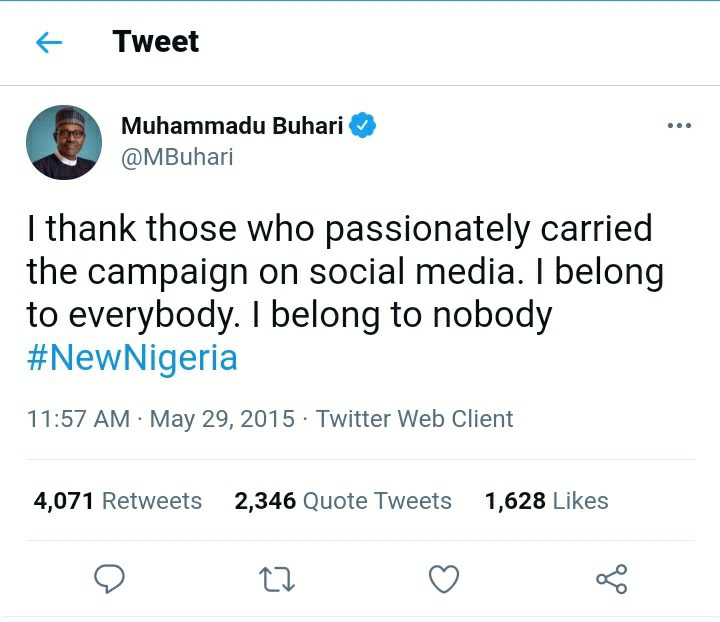 A tweet by Nigeria President Muhammadu Buhari on his first day in office
Two years later with the new government sworn in, cases of brutality, extortion, and unlawful arrest of citizens by officers of the Special Anti Robbery Squad (SARS) of the Nigerian Police Force increased.
Tweets calling for a ban of the unit gave birth to #EndSARS. The government signed a number of bills to end the brutality following offline protests.
But the #EndSARS hashtag resurge in October 2020. Young people jumped on the trend and it played a key role in crowdfunding, venue coordination, and media coverage. Again, a Nigerian hashtag became a major global story.


While rumours of the government shutting down the internet at that time never happened, that is now a reality, at least partially. 


However, this has not deterred young people from demanding better governance and accountability. Armed with VPNs, young people have been making their voices heard. The new hashtag? #KeepItOn. 
Written by Mobolaji Adebayo