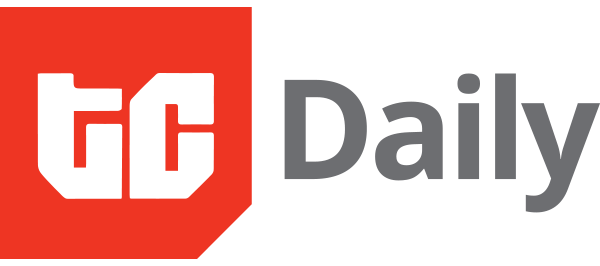 21 JULY, 2021
IN PARTNERSHIP WITH
Good morning ☀️ ️
Social media is divided as Amazon's founder, Jeff Bezos, spends eleven minutes in heaven. The whole space trip, including liftoff, flight, and return, took less time than it takes to drive a one-kilometre stretch in Lagos.🌌
Against Jeff: Social media is awash with think pieces on the expense of the flight, and how the money – estimated to cost at least $2.8 million per minute – could have been used for other philanthropic purposes. 

For Jeff: It's been his dream since he was a boy. This Vox article highlights the trip as the dawn of a new industry – space tourism – for private businesses. There are also opinions that the trip will inspire more people to go to space.
In today's edition:
5G is coming to Nigeria
Kandua has gotten an upgrade
Releaf seeks to plant new roots in Africa
TC Live
5G is coming to Nigeria

5G is the fifth generation of cellular networks. Think of it as an improved version of 4G. Verizon explains that it brings higher speed, responsiveness, and the ability to connect to more devices at once to the table. So far a total number of 61 countries worldwide have deployed 5G networks.
In Nigeria though, as of 2019, there's no 5G and only 4% of mobile subscribers in the country were 4G-enabled according to a Jumia report. Well, all that's about to change.
How it started in Nigeria
Back in 2019, MTN pioneered 5G network trials in Nigeria. The network operator successfully ran spectrum tests in its offices across the country with support from Huawei, ZTE, and Ericsson.
Despite its successful test, Nigeria was not be the first African country to deploy 5G though. In June 2020, South Africa became the first African country to launch 5G through MTN and Vodacom; Kenya followed suit earlier three momths ago. In fact, there were 18 African countries testing 5G in 2020.
How its going
Finally this year, Nigeria picked up the pace to join Kenya and South Africa in the race to deploy 5G.
In May 2021, the Nigerian Communications Commission (NCC) signed an agreement with NigcomSat, a communications satellite firm, to allow 5G services in the country to ride on the latter's C-band frequency spectrum.
Later on, NCC Vice-Chair, Umar Garba Danbatta, mentioned that Nigeria is expecting to start auctioning off the spectrum by Q4 of 2021. 
Michael Ajifowoke has more on Nigeria's decision to auction 5G spectrum this year as rollout plan gathers pace.
PARTNER CONTENT
We're looking for an experienced Product Marketing Leader to help Paystack acquire, engage, and retain Africa's most ambitious businesses. Does this sound like you? Apply here →
South Africa's Kandua Closes Significant Funding Round
Have you ever wished there was a platform where you could get trustworthy service providers like plumbers, carpenters, or painters?
Well, South Africa's online home services marketplace, Kandua, does exactly that. Founded in 2014, Kandua connects customers to professional artisans, and artisans to tools they need to improve their businesses.
How's Kandua doing?
So far, the home services platform has vetted at least 10,000 professional artisans, linking them with homeowners all over South Africa who need to get work done. Each of these artisans, working on the platform, can earn about $533-1000 per month. On its website, Kandua mentions that about R2,000,000 (about $136,000) worth of work opportunities have been created.
A 'significant' funding round closed.
On Monday, Kandua closed a significant undisclosed seed funding round with E Squared Investments and Knife Capital as lead investors.
It's a follow up to the undisclosed grant amount it received from Catalyst Fund in January 2021. The marketplace has also received support from angel investors, ASISA ESD Initiative, and IDF Capital.
Lots of undisclosed figures
Yes, undisclosed funding isn't strange for African start-ups as they often fear government regulations or restrictions, amongst other reasons. 
It's not clear why Kandua is keeping it's figures undisclosed but for CEO Sayo Folawiyo and the team it's fresh capital to keep building.
PARTNER CONTENT
Small business budget? Access affordable service and more on the FCMB Business Zone; a robust one-stop online platform that provides a wide range of services such as advisory, escrow, certified online learning, etc. to small and medium enterprises. Access it for free here.
Releaf seeks to plant new roots in Africa

This week on TC LIVE

This Friday, July 23rd at 11 am (WAT), Adam Molai, Chairman of JUA Fund will speak on TC Live.
Adam has been investing in African startups for over 20 years and has backed startups across Kenya, Nigeria, Zimbabwe, and other countries.
He will discuss how to supercharge early-stage investing in Africa, and what startups should know about raising funding and managing investor relations.
This event is not only open to both early and late-stage startups, as well as investors, policymakers, and everyone who's curious about accelerating early-stage funding in Africa.
The conversation will be moderated by Koromone Koroye, Managing Editor at TechCabal.
Register now to attend.
Note: By clicking on the registration link for this event, you've indicated interest in the event and will get an invite to attend. To opt-out, please ignore the invite.
Written by – Timi Odueso
Edited by – Daniel Adeyemi