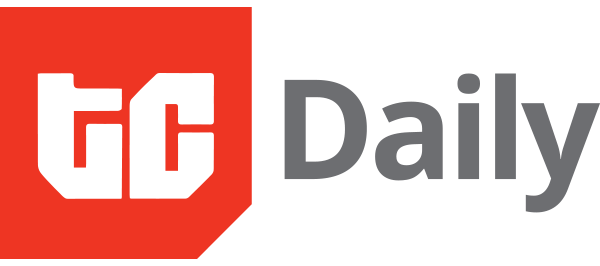 6 JULY, 2021
IN PARTNERSHIP WITH
Good morning ☀️ ️
Netflix has a new strategy to capture more of the African market – a mobile-only subscription plan.
It goes for as low as $3.99 (50-60% lower than the price of the basic offering) for users in Nigeria, Kenya, South Africa, and other SSA countries. Is this low enough to make you subscribe?
In today's edition:
Ghana Chronicles
Centre Stage
Egyptian e-commerce startup raises $40 million
WooCommerce chooses Paystack in Africa
Ghana Chronicles

Thank you for all the suggestions made on who we should meet in Ghana. It took a few hours to sort through but I'm proud to say I've responded or taken note of all the suggestions made. On Sunday, I met up with the LofyInc team the inspiration for this visit. Yesterday, I had a meeting with some members of the Make-IT in Africa Initiative.
Food
I won't comment on my first impressions of Ghanian Jollof – yet. I've been told I need to eat at other places apart from Hi-Tech Fast Food to be able to comment. Happy to hear suggestions on where else I should eat Ghanian Jollof, Papaye?
Kenkey! Now that's something I can comment on. I ate Kenkey (fermented maize dumpling) and all I can say is that it has a strong taste and it's unlike anything else I've ever eaten. I'm not into it. 🙁
Bolt Trip
Yesterday, I had a conversation with a Bolt driver from Nigeria. He came to school in Ghana and decided to stay back. We spoke about many things, the highlight of the conversation was probably correcting the lie he'd been told that Bolt drivers are making more money (as much as 2x) in Lagos. The grass is always greener on the other side.
I noticed Bolt has more options – four ride options, while in Nigeria it's just two options.
But unlike Uber which works seamlessly, I had to verify the transaction every time on Bolt. A helpful security feature or unnecessary friction?
See you tomorrow!
PARTNER CONTENT
We're looking for an experienced Product Marketing Leader to help Paystack acquire, engage, and retain Africa's most ambitious businesses. Does this sound like you? Apply here →
Product partnership managers are obsessed with a product's lifecycle

PARTNER CONTENT
Applications are now being accepted for Inclusive Fintech 50! IF50 provides key exposure for the most promising early-stage inclusive fintechs that have the potential to drive financial inclusion.
Learn more: https://bit.ly/IF50-2021
STARTUPS IN EGYPT ARE PULLING IN LARGE NUMBERS

In this edition of The Next Wave three months ago, Alex explored the possibility of Egypt overtaking Kenya, South Africa, and Nigeria as the Tech Capital of Africa sooner than later. 
Here's another funding story that strengthens this hypothesis.
What's new?
On Monday, MaxAB, a business-to-business e-commerce startup said it has raised $40 million in Series A funding.
What does MaxAB do?
The startup makes procurement easy for retailers, who traditionally had to deal with multiple suppliers to purchase inventory. Through its mobile app, they can order everything and have their wares delivered within 24 hours. MaxAB said it has helped over 55,000 retailers in Egypt since it was founded in 2018 by Belal El-Megharbel and Mohamed Ben Halim.
What next?
The company plans to use the fresh capital to first expand across every key city in Egypt by the end of the year and in some new markets across the Middle East and North African (MENA) region later. It will also hire more talents and scale some of the new service offerings it recently launched – such as supply chain and embedded finance solutions.
Big picture
The $40 million investment in MaxAB matches the single-largest funding round raised by an Egyptian startup in 2020, when healthcare startup, Vezeeta, secured a Series D of the same value. Beyond that, the huge funding is further proof that Egypt's startups are emerging as the preferred destination for global and regional investment, threatening to overtake South Africa, Kenya, and Nigeria. In June alone, they came close to surpassing the $190 million raised throughout 2020.
NIGERIA'S PAYSTACK WOOS E-COMMERCE GIANT

WooCommerce, one of the most popular e-commerce platforms in the world, has selected Nigeria's Paystack as its preferred payment partner in Africa.
Why Paystack
WooCommerce chose Paystack because the startup is "leading the charge" in bringing a world-class payment experience to African merchants, its Director of Business Development, Mechiel Couvaras, said. Paystack currently has over 60,000 active businesses using its product to accept payments and in May 2020, the fintech firm tweeted that it processed half of Nigeria's online payments.
What the deal means
Paystack is now automatically integrated into the WooCommerce experience and WooCommerce merchants can easily accept payments via Paystack. Before the partnership, merchants and developers had to separately download the Paystack plugin and integrate it into their WooCommerce account. 
Paystack also joins its new parent company, Stripe, as an independent partner in WooCommerce's payment pool. The partnership should speed up its expansion plan into other African countries.
We need you
We are working on something new 🕺🏿
As part of our mission to provide insights on the African Tech Industry, TC Insights is getting ready to launch something special. 
But first, we'd like a few patrons to test it out.
Fill out this survey for a chance to try out our new product!
PS: TechCabal's Parent company, Big Cabal Media is hiring for a Senior Sales Manager
Written by – Michael Ajifowoke & Daniel Adeyemi
Edited by – Edwin Madu